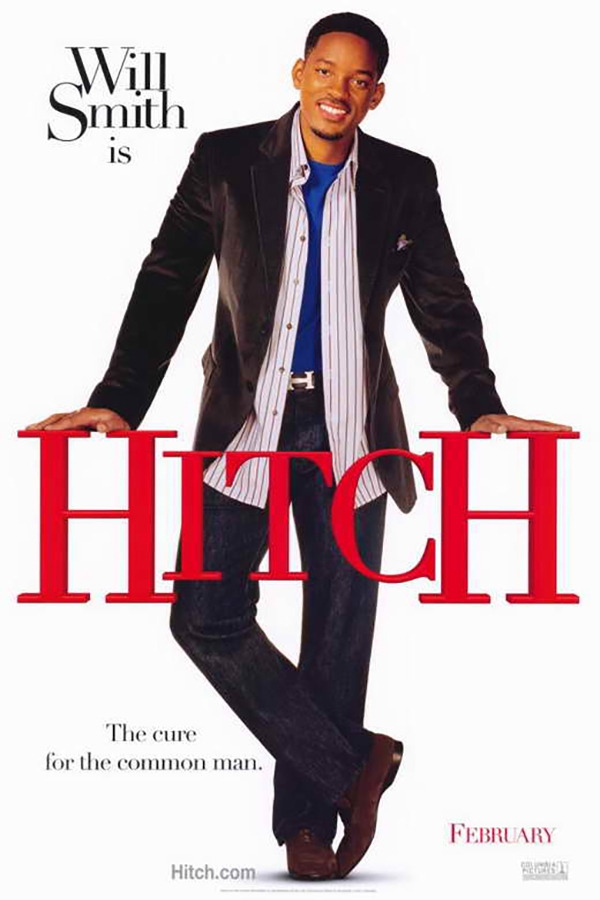 Hitch
As more and more movies appear on the big screen it's almost impossible to watch them all. This is why we decided to do it for you and provide you with some information about each of them so you can make an educated decision whether you want to watch it or not. Hitch is a movie that is quite simple and predictable but the two main actors Will Smith and Kevin James are working great together and bring this movie to a level where it's worthy of your time. It has some fun scenes and jokes that will get you laughing.
Cast Members
The lead role is played by Will Smith, who is an expert in setting people up and helps them fall in love with each other. He's playing this role perfectly and works really well with Kevin James which makes this movie so interesting to watch. Both of their performances are great and add a lot of value to this picture. Eva Mendes is also doing a great job with acting as the main female role.
Performance
All of the actors are playing to an expert level in this movie. It's a simple movie that is predictable and would be dull if the actors didn't elevate it with their work. They are talented people that are doing some of their best work to make this romantic comedy work and be entertaining.
Production Quality
For a romantic comedy, it's well-produced. There are some very funny scenes that are well-shot, some great locations in the city, and the entire script is pretty well written and edited.
Script Analysis
The script is exactly what you expect from a romantic comedy. It's funny, light, and easily digestible with a bunch of funny occurrences and witty jokes that will make you laugh.
Entertainment Value
If you're looking for a movie that will relax you by providing an amusing story with a happy ending, Hitch is the perfect one for you. It's much more fun for the male audience because it's written from the male perspective of how hard it is to approach women and get them to like you but it provides decent entertainment value for women too.
Assessment
Overall it's a movie that will keep you entertained for the entire duration of it. It has a few interesting twists that will stir up your emotions which is the whole point of a romantic comedy. It's definitely a movie that you should see when you are looking for a movie in this genre.
Improvements
The improvements that could be made are in the script. Although it quite alright it could be better. It's more focused on romance and the comedic parts are few in between which I think makes the script the point of improvement for this movie.
Final Thoughts
A movie that is worth watching when you're looking for a romantic comedy. It's very entertaining and, both Will and Kevin are elevating this movie with their great performance. They play of each other excellently and make the audience laugh on many occasions. The script could be better overall but it's pretty good as it is as well.
(Image Credit: moviepostershop.com)