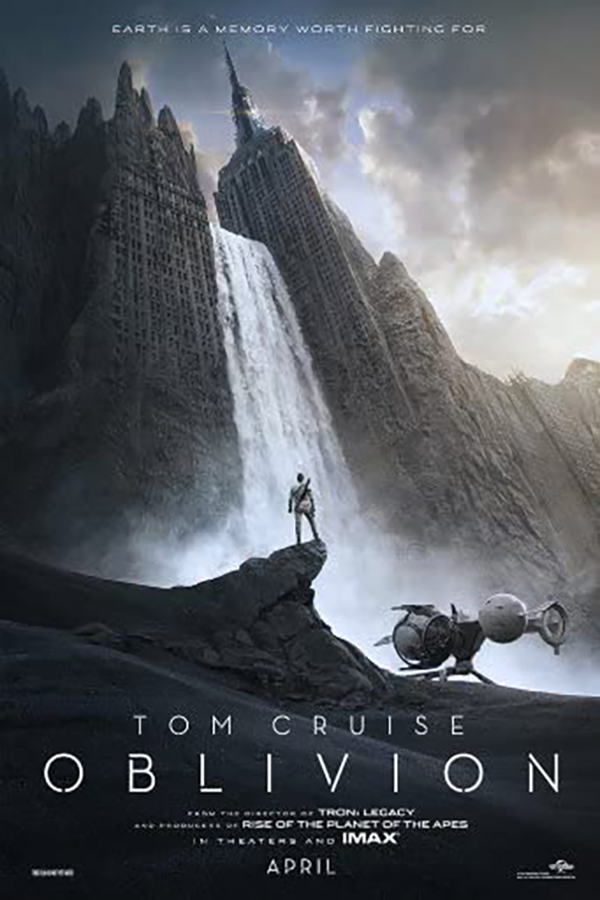 Oblivion
The selection of movies today is vast and it's almost impossible to get through them all and even less possible to like them all. We all have a type of movie that we enjoy watching which is why we decided to go through them one by one and review them all so you can make a decision whether a movie is worth your time or not. Oblivion is a movie that is quite interesting even though it has a lackluster script. It's an action movie that has a great cast and even greater production quality. It has great visual effects and it takes place in the future.
Cast Members
The lead role belongs to Tom Cruise who is a very famous actor and has great action movies behind him. He's a very talented individual that carries this movie and he's probably the main reason for the success of it. The secondary role is another great and talented actor, Morgan Freeman who also portrays his character perfectly. Although Tom Cruise is the focus of this movie, Morgan Freeman also adds a lot of value to it.
Performance
Tom Cruise plays his role perfectly in Oblivion. He manages to portray the character as the writers intended and improve the entire movie by doing so. Morgan Freeman is also great in his role as a secondary character. It's a straight-up action/survival movie that suits these two actors.
Production Quality
The producers' did great on this one as the script isn't very strong. The production quality and the actors performance are what makes this movie very entertaining to watch. Basically, it's a very well-produced film that will peak your interest and hold your attention to the very end.
Script Analysis
The script is quite lackluster but the actor manages to play his role out of his mind and saves the movie that way. It's not the best script written and there is a lot of room for improvement there.
Entertainment Value
If action/survival/futuristic is your genre than this movie will provide you with a lot of entertainment. It's packed with action scenes and Tom Cruise is doing a great job making sure the movie is interesting to watch. It will hold your attention for the entire length with a lot of twists in the plot.
Assessment
Overall it's a movie worth watching if you're an action movie fan. It will give you satisfactory experience and you'll enjoy watching it. The action scenes are great and the production quality is excellent.
Improvements
The improvements would have to be in the script because it's lacking in many moments. The other parts are pretty much awesome and there's no need to change them at all.
Final Thoughts
A movie that will keep you entertained for the entire time you're watching it. Tom Cruise does an amazing job at keeping the audience intrigued the entire time. All of the scenes are shot with great camera angles and the production quality is elevated. It has great action scenes and interesting plot twists that will hold your attention to the last moment.
(Image Credit: amazon.com)